Schedules
Available routes are as follows:
Kavos (Lihada Beach):
First Departure 11:00 am and itinerary every 30 minutes until 17:30
Kamena Vourla:
Check out 11:00 am and return at 17:00
From Kavos:
From Kavos (Evia) to the Lichadonisia II (Glass Bottom), Lichadonisia IV (Glass Bottom)
Providing  FREE secure Parking
Bathrooms
Floating platforms
Showers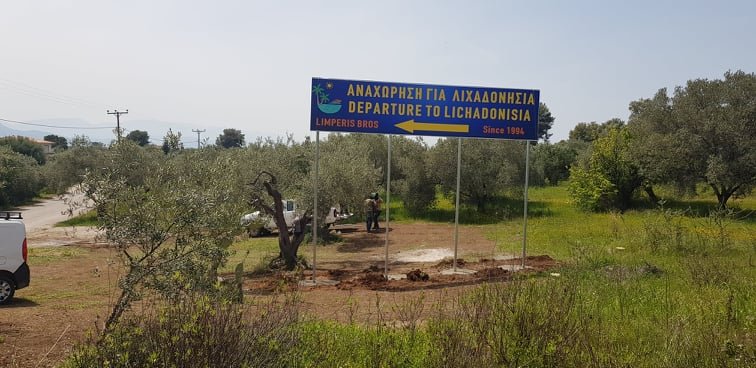 From Kamena Vourla:
The visit to the beach of Limassolion can be reached by car to Kamena Vourla, and from there with the ships "Lichadonisia I" & "Lichadonisia III".
The beginning of the ferry routes to and from Limanonisia is made by the port of Kamena Vourla.
Location:
A breath away from Lichada, North Evia and across from Kamena Vourla, the area preserves its precious secret … the verdant islands with the endless blue, Lichdonisia challenge even  the Caribbean!
Price list:
Kamena Vourla: 13 € / person with return – 6 € / minors
Kavos (Evia): 7 € / person with return – children under 10 years free of charge
* Hours and days of tours may be subject to minor changes.
** In any case, you will be informed in good time of any change.